Event Description
Wole Awolola Music Ministries
Presents
NIGHT OF WORSHIP With Wole Awolola & Friends 2016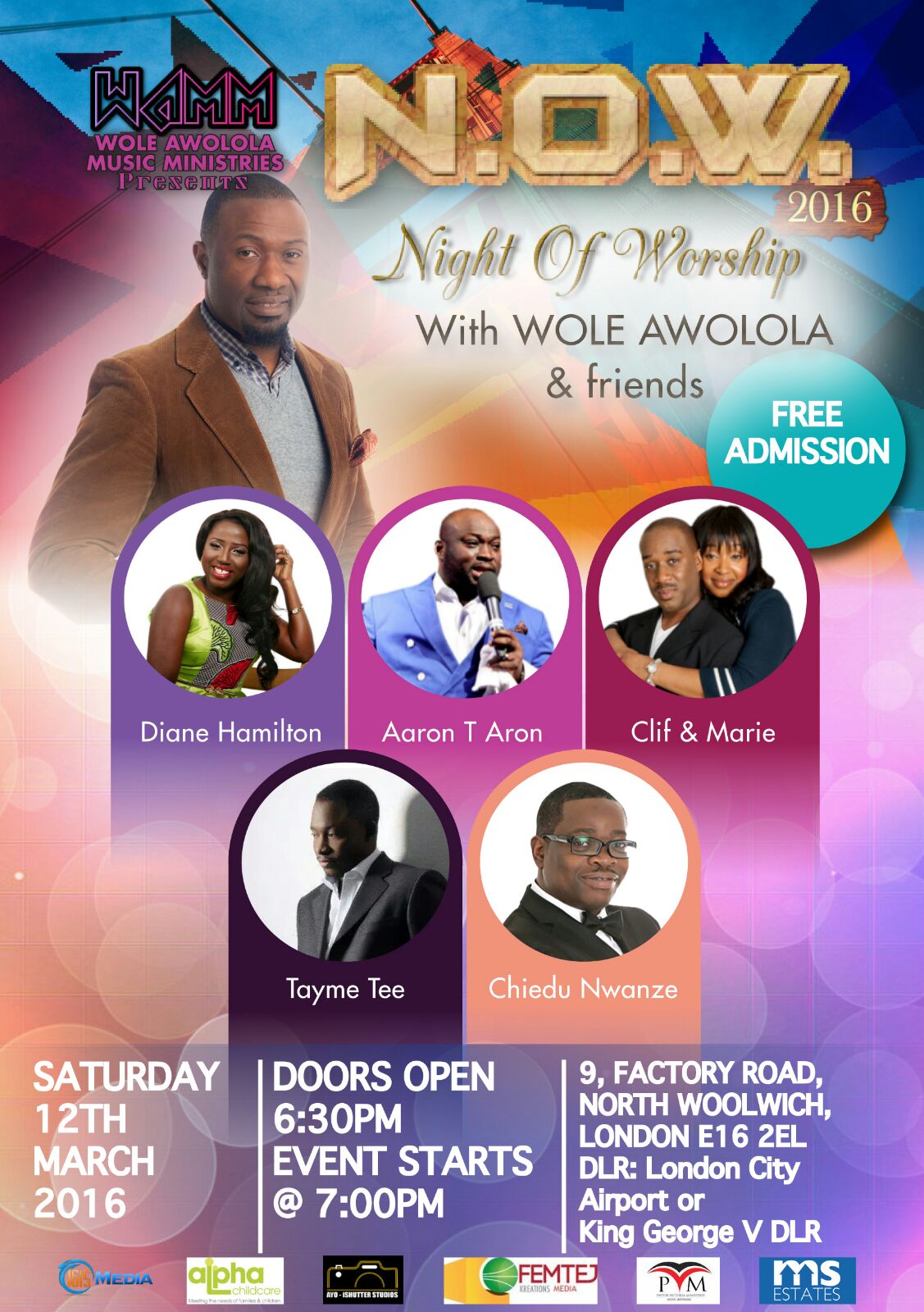 This is a Night of great experience! A Night of Singing, Praising, Dancing to the King of Kings!
Featuring:
**Diane Hamilton
**Aaron T Aaron
**Clif & Marie
**Chiedu Nwanze
**Tayme Tee and Many more
DATE: Saturday, 12th March 2016
VENUE: Freedom of Christ Church (FOCC), 9 Factory Road, North Woolwich, London E16 2EL
TIME: 6pm Prompt
ADMISSION: FREE! FREE!! FREE!!!
REGISTER & GET YOUR FREE TICKET HERE: https://www.eventbrite.co.uk/e/night-of-worship-with-wole-awolola-friends-2016-tickets-21701440593?
INFO:
Tel: 07824 535247 / 07878 202481
Email: nightofworship@yahoo.com